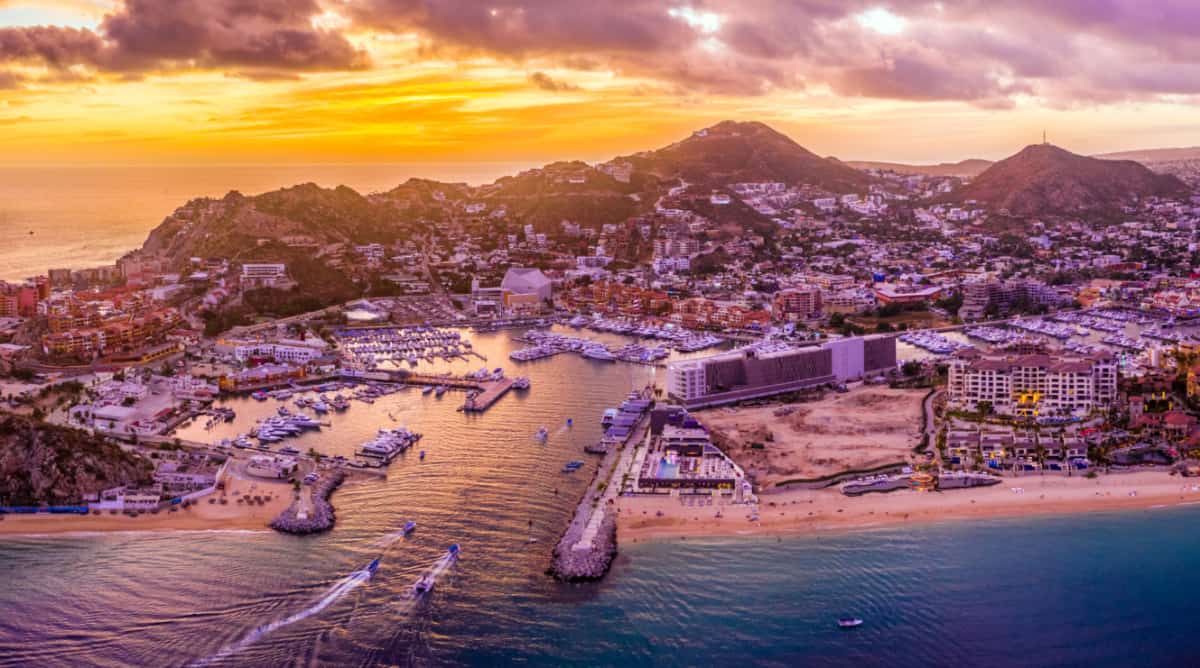 There are many things to do when getting off a cruise in the port of Cabo San Lucas, Mexico! Here are some popular activities to consider:
Visit El Arco: This famous rock formation at the southern tip of Baja California is a must-see attraction in Cabo San Lucas. You can take a boat tour from the marina or book a glass-bottom boat tour to see the marine life around the arch.
Beach Day: Cabo San Lucas has some of the most beautiful beaches in Mexico. The most popular are Medano Beach and Lover's Beach, both located near El Arco. You can rent a beach umbrella and chairs or participate in various water activities such as parasailing, snorkeling, or paddleboarding.
Shopping: Cabo San Lucas has a variety of shopping options, from traditional markets and souvenir shops to luxury boutiques and high-end malls. The most popular shopping areas are PuertoParaiso Mall and the Marina Golden Zone.
Whale Watching: Cabo San Lucas is a great place for whale watching, particularly during the winter months when humpback and gray whales migrate to the area. You can book a whale watching tour from the marina or take a sunset cruise.
Explore San Jose del Cabo: Located about 20 miles from Cabo San Lucas, San Jose del Cabo is a charming colonial town with art galleries, boutique shops, and excellent restaurants. You can take a taxi or a local bus from the marina to explore the town's historic center.
ATV Tour: If you're looking for an adventure, you can book an ATV tour to explore the Baja California desert and beaches.
Currency and payment accepted in the city:
The official currency in Cabo San Lucas, Mexico, is the Mexican peso (MXN). However, US dollars are widely accepted in many tourist areas, hotels, and restaurants. It's always a good idea to carry some pesos with you for small purchases, such as souvenirs or street food.
ATMs are widely available in Cabo San Lucas, and most accept major international credit and debit cards. However, it's a good idea to check with your bank before you travel to ensure that your card will work in Mexico and to find out what fees may apply for foreign transactions.
When using credit or debit cards in Cabo San Lucas, be aware that some merchants may charge an additional fee for processing the transaction. It's always a good idea to ask about any fees or surcharges before making a purchase.
Tipping is customary in Cabo San Lucas, particularly in restaurants and for tour guides. The standard tip is 10-15% of the total bill, although you can adjust the amount based on the level of service you received. Some restaurants may add a service charge to the bill, so be sure to check before leaving an additional tip.
Getting around the city:
Walking: The town of Cabo San Lucas is relatively small and easy to navigate on foot. Walking is a great way to explore the town's landmarks, such as the marina, beaches, and local shops and restaurants.
Taxis: Taxis are widely available in Cabo San Lucas and are a convenient way to get around. You can flag down a taxi on the street or find one at designated taxi stands. Fares are usually negotiable, so be sure to agree on a price before you get in the taxi.
Public Transportation: Local buses, called "colectivos," are a cheap and convenient way to get around Cabo San Lucas and the surrounding area. You can catch a colectivo at the bus station or on the street. Fares are usually paid in cash, and the buses can be crowded during peak hours.
Car Rentals: Renting a car is a great option if you want to explore Cabo San Lucas and the surrounding area at your own pace. Most major car rental companies have offices in town, and rates are competitive. However, driving in Mexico can be challenging, particularly if you're not familiar with the local traffic laws and customs.
BicycleRentals: If you prefer a more active way of getting around, you can rent a bicycle from one of the many rental shops in town. Biking is a great way to explore the local beaches and nearby neighborhoods.
Are you ready to book your next vacation? Book with United Cruises for great fares and valuable benefits! You get more when you book with us instead of booking directly with the cruise line. We give you our exclusive bonus offers, plus all qualifying cruise line offers, plus all of the cruise line loyalty program benefits.
Call 800-211-2039 or book online at United Cruises today.