If you've just disembarked from a ship at the port of Athens, Greece, congratulations on completing your journey! Athens is a city rich in history, culture, and natural beauty, so you're in for a treat. In this article, we'll go over some tips on what to do if you find yourself at the Athens port. Athens is a beautiful and culturally rich city that offers something for everyone. Whether you're interested in history, shopping, or simply relaxing by the water, there's plenty to see and do.
Visit the Acropolis: One of the most iconic landmarks in Athens is the Acropolis, a hill located in the center of the city that houses several ancient ruins, including the Parthenon, the Temple of Athena Nike, and the Erechtheion. From the port, you can take a taxi, bus or metro to the Acropolis. Once there, you can buy a ticket to explore the ruins and learn about their history.
Explore the city center: If you're interested in shopping or people-watching, head to the city center. The most famous street is Ermou, which is pedestrianized and lined with shops and cafes. Other notable areas include Syntagma Square, where you can see the changing of the guard at the Parliament Building, and Monastiraki, a bustling neighborhood with a flea market and a variety of restaurants and bars.
Visit the National Archaeological Museum: The National Archaeological Museum is one of the largest museums in Greece and contains an impressive collection of ancient artifacts, including sculptures, pottery, and jewelry. It's a great place to learn more about the history and culture of Greece.
Take a trip to the coast: If you're looking to relax by the water, head to the Athenian Riviera, which is a stretch of coastline south of the city. The most popular beach is Glyfada, which is easily accessible by public transportation. If you're interested in exploring the coastline, you can take a boat tour or rent a car to drive along the scenic coastal road.
Enjoy Greek cuisine: Greece is known for its delicious food, so be sure to try some local dishes while you're in Athens. Some must-try dishes include moussaka, souvlaki, and tzatziki. For dessert, try baklava or loukoumades.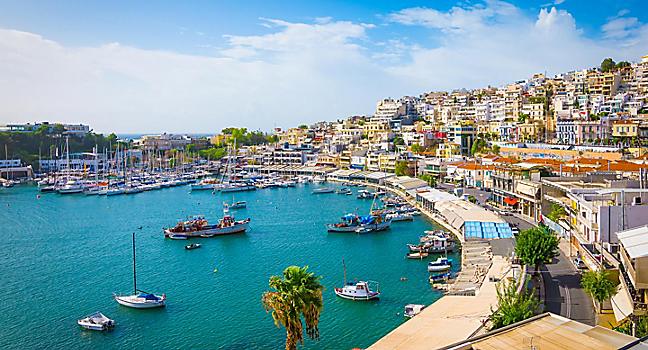 Currency and payment accepted:
The currency used in Greece is the Euro (€). It is recommended to exchange your currency to Euros either before your trip or at a bank or exchange office in Greece. ATMs are also widely available in Greece and usually offer a good exchange rate.
When it comes to payment methods, most businesses in Greece accept credit cards, such as Visa, Mastercard, and American Express. However, it's always a good idea to carry some cash, especially if you plan on shopping at small markets or eating at smaller restaurants.
Note that in some cases, businesses may not accept credit cards for small purchases, so it's always a good idea to have some cash on hand. Tipping is not mandatory in Greece, but it is common to leave a small amount, such as rounding up the bill or leaving a few Euros for good service in restaurants, cafes, and bars.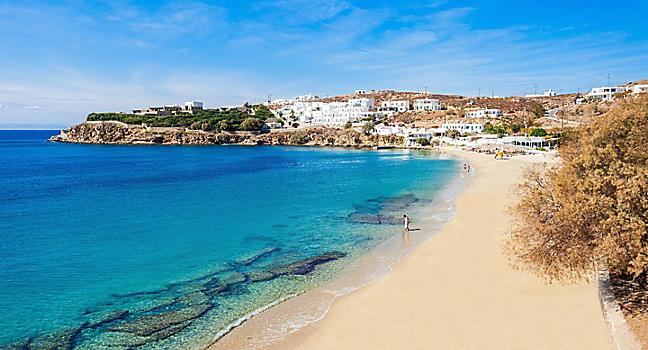 Getting around Athens:
Metro: The Athens Metro is an efficient and affordable way to get around the city. It consists of three lines, each with multiple stops throughout the city, including the airport and the port. The metro operates from approximately 5:30 am until midnight, and tickets can be purchased at the stations.
Bus: Athens has an extensive bus network, with routes that cover most parts of the city. Bus tickets can be purchased at kiosks, newsstands, or on board the bus. Be aware that traffic can be heavy in Athens, so buses can sometimes be delayed.
Tram: The Athens Tram is a convenient way to travel along the coast, with stops in popular neighborhoods such as Glyfada and Piraeus. The tram operates from early morning until late at night, and tickets can be purchased at stations or on board.
Taxi: Taxis are readily available in Athens and can be hailed on the street or booked through an app. Taxis are metered, and rates are set by the government, so be sure to check the meter and make sure it is running when you start your journey.
Bike: Athens has a bike-sharing system called "Athens by Bike," which allows visitors to rent bicycles for short periods of time. There are also several bike rental shops throughout the city if you prefer to rent a bike for a longer period.
Language:
The official language of Greece is Greek, which is also the most commonly spoken language in Athens. However, many people in Athens, especially those who work in the tourism industry, also speak English, and it is generally easy to communicate in English in most parts of the city.
If you plan to visit Athens and want to learn some basic Greek phrases, here are a few that might be useful:
Hello: Γεια σας (Yia sas)
Goodbye: Αντίο (Adio)
Please: Παρακαλώ (Parakalo)
Thank you: Ευχαριστώ (Efharisto)
Yes: Ναι (Nai)
No: Όχι (Ohi)
Excuse me: Συγγνώμη (Syngnomi)
Do you speak English?: Μιλάτε Αγγλικά; (Milate Anglika?)
Learning some basic Greek phrases can help you communicate with locals and show your appreciation for the Greek culture. However, it's important to note that English is widely spoken in Athens, so you should have no trouble getting by with just English.
Are you ready to book your next vacation? Book with United Cruises for great fares and valuable benefits! You get more when you book with us instead of booking directly with the cruise line. We give you our exclusive bonus offers, plus all qualifying cruise line offers, plus all of the cruise line loyalty program benefits.
Call 800-211-2039 or book online at United Cruises today.