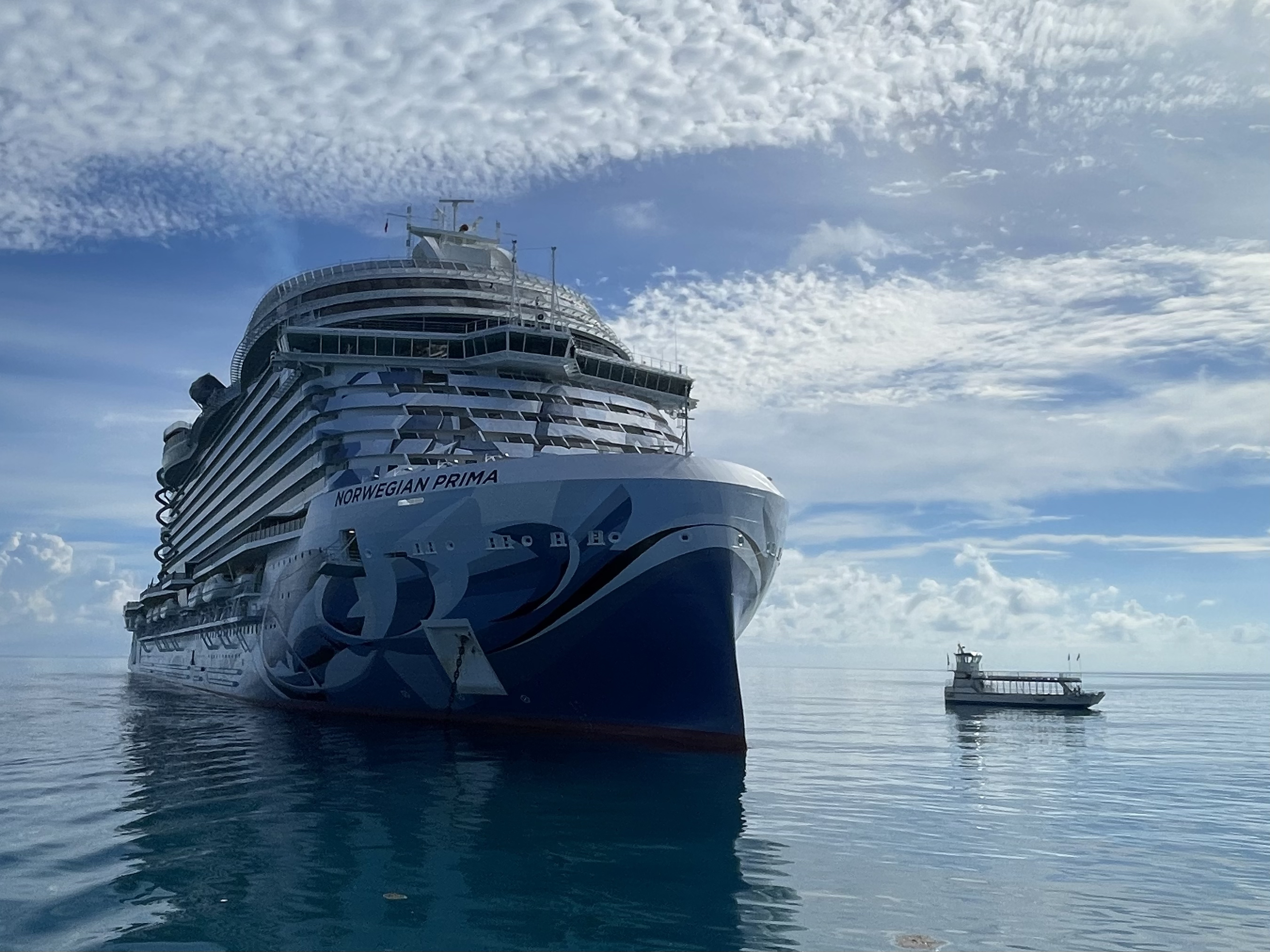 As you embark on your cruise, you may notice some of the stops on your itinerary are a cruise tender port. Tendering is a common practice when a cruise ship cannot dock directly at the port due to shallow water or limited infrastructure. Instead, passengers are transferred from a cruise ship anchored offshore to the shore using smaller boats known as tender boats. These boats, often resembling lifeboats or small ferries, transport guests safely and efficiently between the ship and the port.
Why do I need to take a tender boat?
There are three main factors that result in cruise ships needing to tender.
Port Infrastructure: The availability of docking facilities plays a significant role in determining whether tendering is necessary. Some ports lack the infrastructure to accommodate large cruise ships, making tendering the only option for passengers to access the port.
Water Depth: Shallow water can prevent a cruise ship from approaching the port directly. In such cases, the ship anchors offshore, and tender boats are used to transport passengers to the designated port area.
Port Congestion: During peak cruise seasons or in popular destinations with limited docking space, multiple ships may be present simultaneously. In these cases, tendering might be required to ensure all passengers can disembark and explore the port.
What if I am scared of small boats?
Here are a few tips to make going ashore on a tender boat a breeze if you are scared of small boats.
Talk to the ship's crew or guest services before tendering. They can provide information on safety procedures, boat stability, and address any concerns you may have. Understanding the measures in place can help alleviate anxiety.
Make sure you are not alone. Having a friend or family member with you can provide emotional support and reassurance. Knowing that someone you trust is by your side can help alleviate fears.
If you feel uneasy about the movement of the boat, look out towards the horizon. Gazing at a fixed point can help stabilize your sense of balance and minimize feelings of seasickness or discomfort.
If you experience severe motion sickness or anxiety, consult with your healthcare provider or pharmacist about potential remedies or over-the-counter medications that can help alleviate symptoms.
What if there is bad weather?
Tender boat operations are subject to the discretion of the cruise ship captain and the safety protocols established by the cruise line. In the event of bad weather or rough sea conditions, the decision to run tender boats may be influenced by various factors, including passenger safety, boat stability, and port accessibility.
The cruise line's primary concern is passenger safety, and they will make decisions based on minimizing risk. In the event of severe weather, the cruise line may explore alternatives, such as rerouting to another port or adjusting the itinerary to ensure a safe and enjoyable experience for passengers.
Can I take a tender in a wheelchair or if I have mobility issues?
Cruise lines strive to accommodate passengers with disabilities or mobility issues, including those who use wheelchairs. While the accessibility of tender boats may vary depending on the specific cruise line, ship, and port, efforts are made to provide inclusive options.
To ensure the best possible experience, it is recommended to contact the cruise line or your travel agent before your trip to discuss your specific requirements. They can provide you with detailed information about the accessibility features available onboard and assist in addressing any concerns related to tendering and mobility challenges.
Are you ready to book your next vacation? Book with United Cruises for great fares and valuable benefits! You get more when you book with us instead of booking directly with the cruise line. We give you our exclusive bonus offers, plus all qualifying cruise line offers, plus all of the cruise line loyalty program benefits.
Call 800-211-2039 or book online at United Cruises today.